RIDGEFIELD, WA— Vancouver Victory FC played the Olympic Force on back-to-back weekends in the middle of June. Up in Bremerton to the clubs battled to a 1-1 tie. In Ridgefield the Victory got back in the win column with a 3-1 triumph. Up next the Victory will host the Hoppers of Yakima United at Ridgefield Stadium Saturday June 24 at 5 PM.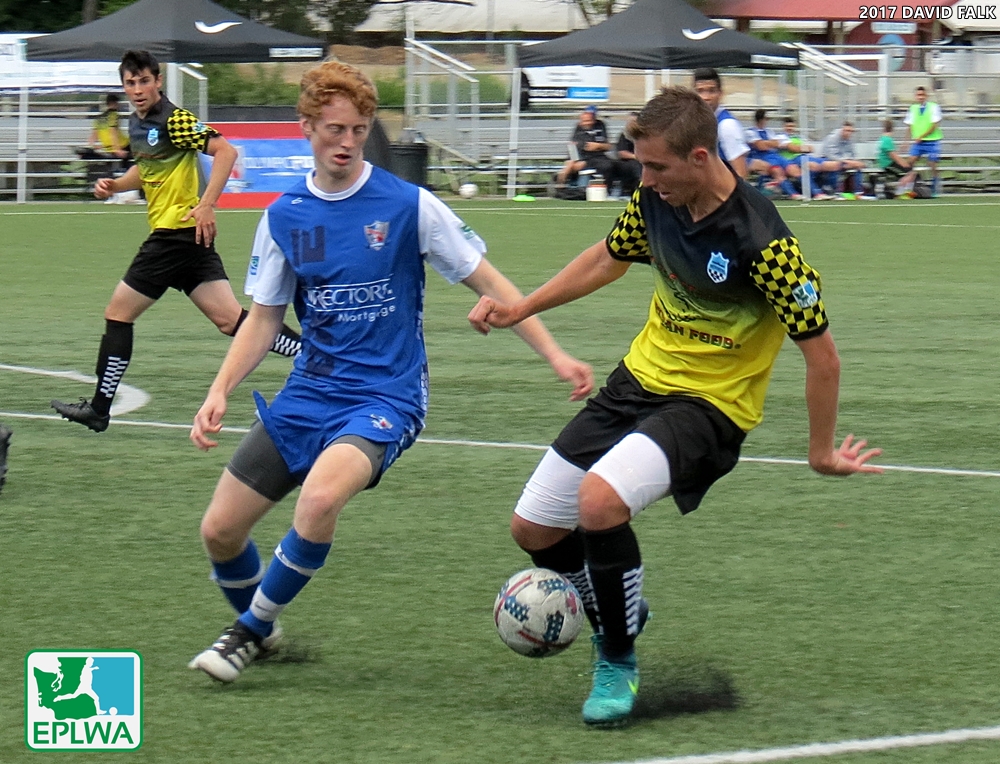 Olympic Force 1-1 Vancouver Victory
BREMERTON, WA—The Olympic Force (3-1-2) are third in the table after they earned a 1-1 draw with defending EPLWA Champions Vancouver Victory (2-1-1) on Saturday at Gordon Field in Bremerton. Colin Ralston put the home side ahead when he kept his cool and worked the V2FC box for a chip around the goalkeeper in the 33rd minute. It took until the 83rd minute for the Victory to get even. They did so on a header from defender Andrew Boyd (video).
Match Gallery: Olympic Force v. Vancouver Victory
Olympic Force goals: Colin Ralston
Vancouver Victory goals: Andrew Boyd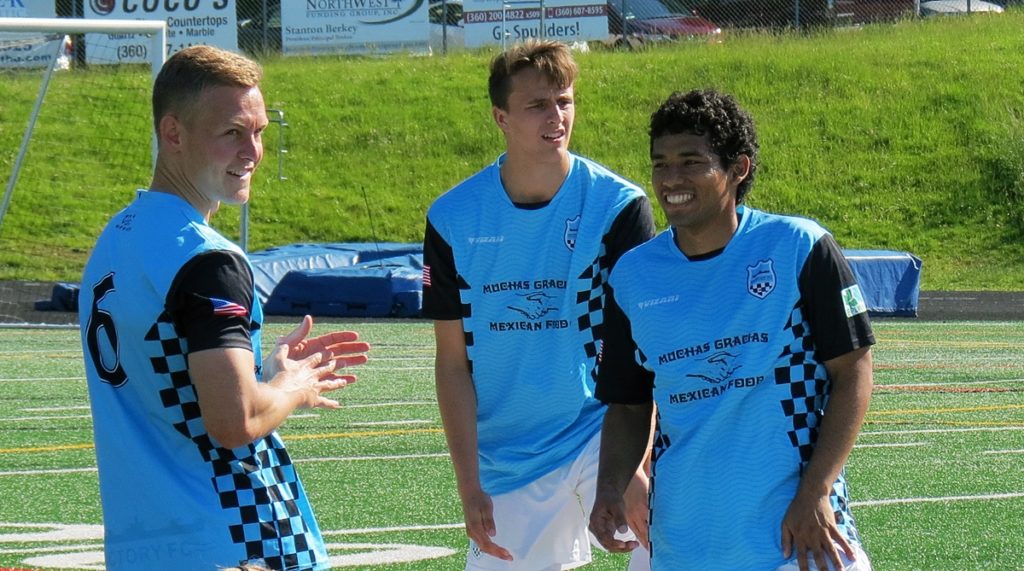 Vancouver Victory 3-1 Olympic Force
RIDGEFIELD, WA—Vancouver Victory (3-1-1) played just their 5th match of the season on Sunday night at Ridgefield Stadium. The defending EPLWA Champs went down 1-0 to the Olympic Force (3-2-2) before scoring three times to earn the win. Alex Bradbury put the Force up 1-0 in the 21st minute. Vancouver grabbed the lead back before halftime with goals from Nathaniel Cheney (35th minute) and Bobby Hutchin (45th.) Both of the goals were provided on assists from Nick Ballenger. The scoring was completed in the 66th minute when Vancouver got a goal from Javier Sanchez.
Vancouver Victory goals: Nathaniel Cheney, Bobby Hutchin, Javier Sanchez
Olympic Force goals: Alex Bradbury