The first Vancouver Victory FC game ever at Harmony Sports Complex was played in a slow, light drizzle that blanketed the field for the duration of the match, but that did not dampen the results for the home side or their fans as the Victory beat visiting Bellingham United 2-0 in an early season clash of first place teams.
Bellingham came out and controlled the first 15 minutes of play building a few attacks and having some possession in dangerous parts of the Vancouver side of the field but they struggled to generate dangerous shots on the Victory goal. One good Bellingham chance came 7 minutes in but the Hammer shot sailed wide. A minute later V2FC keeper Arne Niermann dove out on a ball at the 6 yard line and was kicked in the head by a Victory player who was trying to ward off an on-rushing Bellingham player. Niermann continued in the match and went on to post his 2nd clean sheet in as many weeks.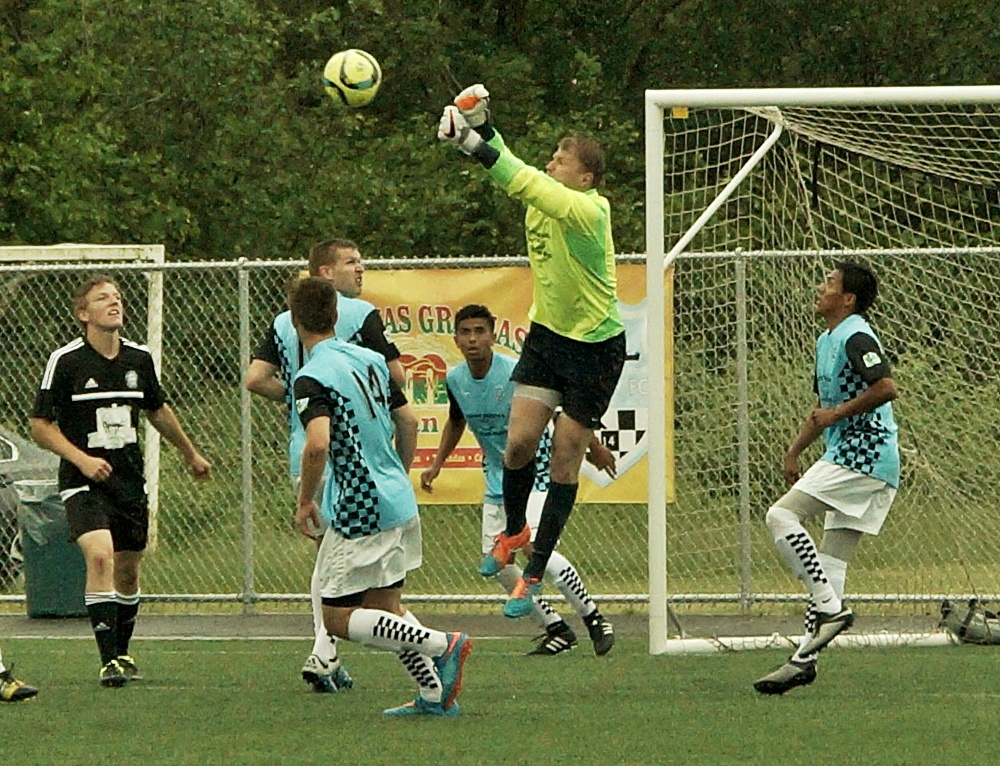 MATCH PHOTOS by Nathan Goddard
The Victory began to take control of the match 15 minutes into the first half and were rewarded with 9 shots (5 on goal) but it was still scoreless at the break.
Vancouver continued to press the attack and maintain possession. Victory attacker Jesse Martin collected a through ball 28 yards out, took two touches and drove a left footed shot, 22 yards out, past the Bellingham keeper to put the home side up 1-0 in the 48th minute.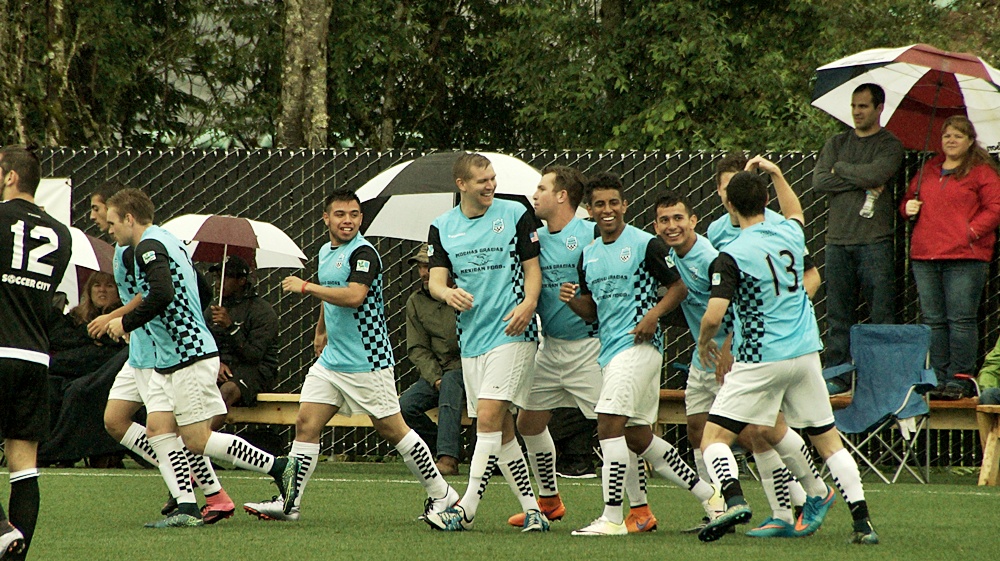 The Victory double the score in the 67th minute when winger Iliya Zhividze was taken down just inside the corner of the penalty box. Midfielder Erick Urzua converted the PK to close out the scoring. For the 2nd game in a row, V2FC held a powerful opponent scoreless which pleased Victory General Manager Barrett Goddard, "Today was a solid performance for the guys. We strive for a clean sheet every time we step on the field. It was great to get the shut-out for Arne as his parents are visiting from Germany and came out to watch him play."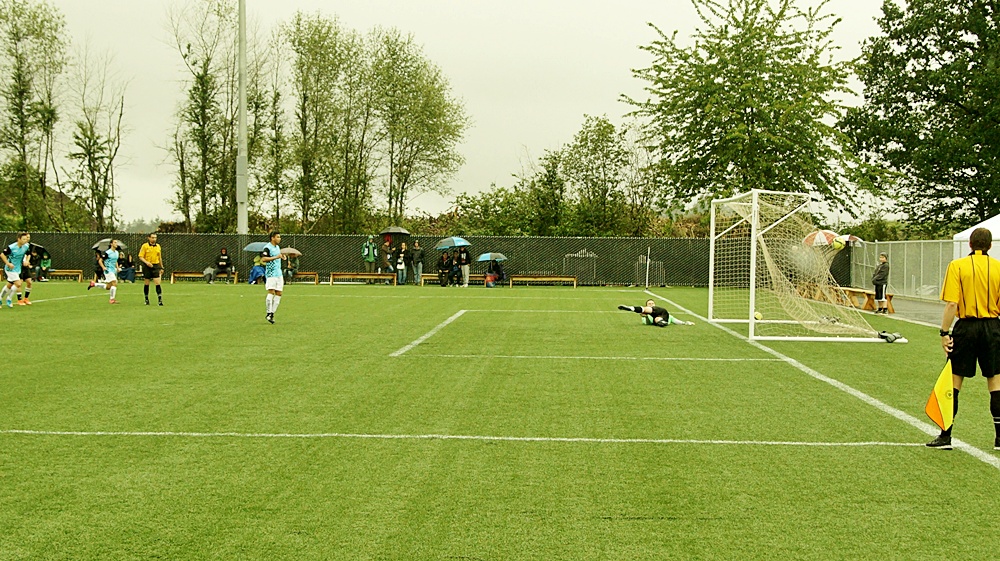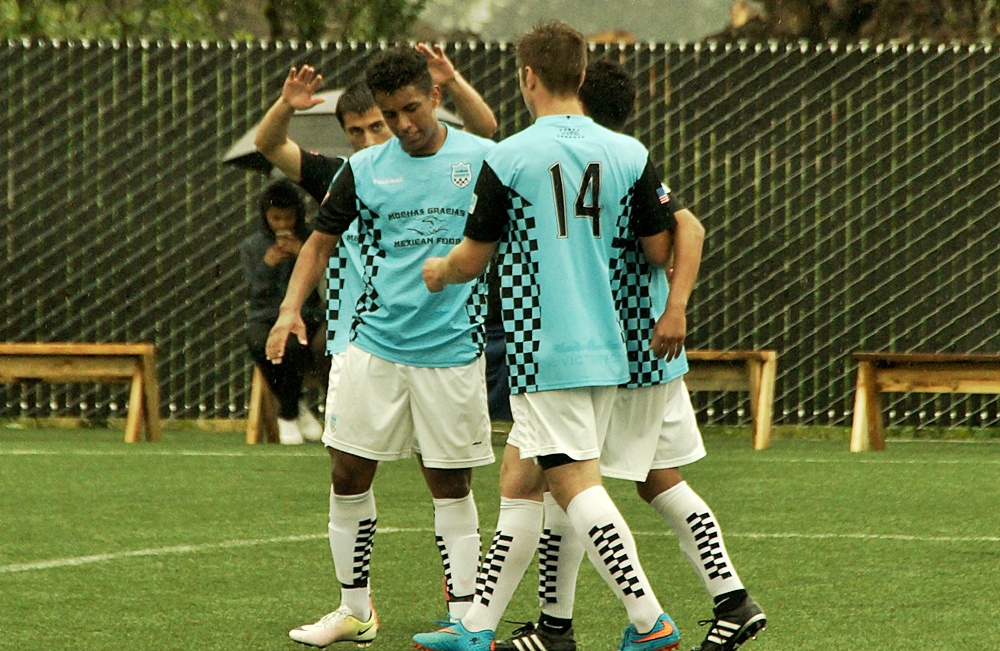 Vancouver Head Coach Aaron Lewis echoed the defensive theme, "Our group did a good job of never allowing Bellingham to get into an offensive flow today. We are proud of the defensive identity we are building. With that said, our players have to stay hungry for personal development over the next few weeks. We will encourage them to stretch themselves while being detailed in their approach.
The win puts V2FC a the top of the EPLWA standings after three matches pulling 9 points from 9 available to remain unbeaten. The Victory take a week off before hosting league power South Sound in a re-match of the opener in Lakewood a few weeks ago. The next home match is Saturday May 28 at 6 PM at Harmony Sports Complex.