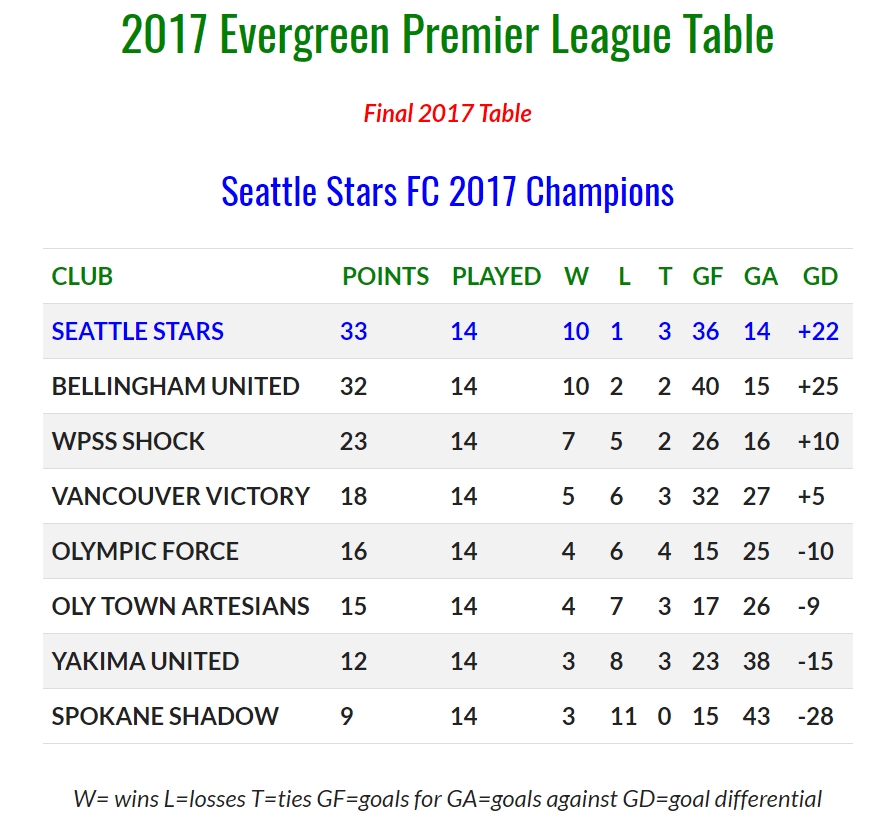 RIDGEFIELD, WA— Vancouver Victory FC played the top 3 finishers in the 2017 Evergreen Premier League season at home over the last three weekends and could not manage a breakthrough for a win.
On July 15 Vancouver fell 2-1 to Washington Premier South Sound Shock. The Victory goal was scored by Hunter Hwang.
On July 22 Vancouver dropped a 3-1 decision to Bellingham United. The Victory goal was scored by Eric Urzua.
On July 29 the Victory hosted Seattle Stars FC, who needed to win the match to assure that they would become the new champions. V2FC pressed the opening 20 minutes or so and had chances hit the woodwork. Then Seattle found their footing and took a 2-0 lead into the break.
The final score was 4-0 for the Stars, who clinched the trophy on the pitch of the 2016 EPLWA winners. Vancouver finished their fourth season in the EPLWA in 4th place with 18 points and a 5-6-3 record. The season brought new lows for the club in terms of wins, points, place in the standings.
Nate Cheney and Timur Zhividze led the Victory in goals for 2017 with 4 each. Stefan Wutte chipped in 3.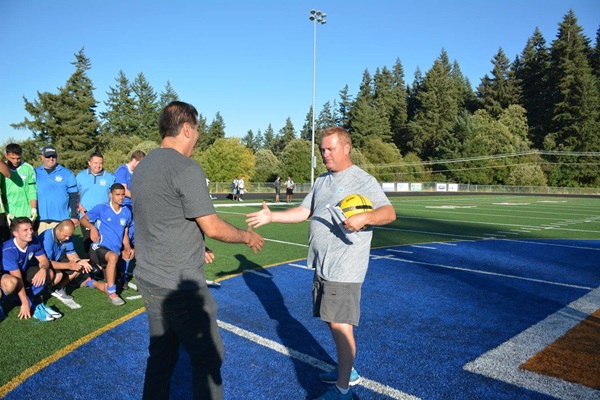 Vancouver GM Barrett Goddard (right) congratulate's Margarito Avila (left) after the July 29 match saw Seattle clinch the EPLWA.