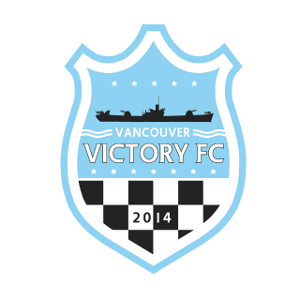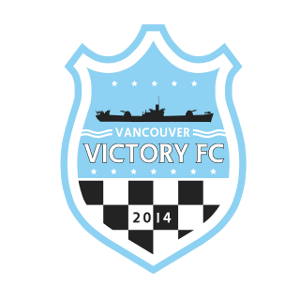 VANCOUVER, WA— Vancouver Victory FC are happy to be leading the EPLWA with a 7-1-1 record and 22 points after 9 matches played. On Sunday June 21 at McKenzie Stadium V2FC rallied for a 1-1 with Seattle Stars FC. It was Vancouver's first draw of the season coming on the heels of the club's first loss, after a perfect 7-0-0 start. Still, owner Barrett Goddard sees the big picture as overwhelmingly positive. "If you had told me before the season started that we would be at this stage right now, leading the league and with plenty of home matches to come, I would have taken it for sure," he says.
The Columbian reports: Timbers U23 – Sounders U23, Victory – Seattle
The Victory offense has stalled in recent weeks. A 1-0 loss at Wenatchee and now a 1-1 home draw against a team that Vancouver beat 6-1 earlier. "Seattle played very good yesterday," Goddard said after the match.  "They came in, played hard and the game was very even.  It was a complete turn around from the team we played a few wees ago.  I felt like 1-1 was very fair result for the match."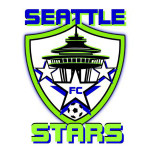 The Victory match was the second half of a Fathers Day double header at McKenzie Stadium. The PDL Portland Timbers U23 beat the Sounders U23 1-0 in the first match. The double header drew 307 fans to the first match and 462 to the second.
Vancouver could have been down in the first half, but a big penalty kick save and rebound block by Victory goalkeeper Arne Niermann kept Seattle off the scoreboard in the 35th minute.
In the 69th minute the Stars took the lead on a goal from Anderson Dias who cleverly chipped a pass to himself and went on to beat Niermann.
The Victory offense came to life in the final stages, but it was defender Aaron Kinnes who got them even in the 88th.
"All championship teams face a point of adversity throughout a meaningful season," says Head Coach Aaron Lewis. "How those teams face those stretches is really is what separates them in the end. This group of players has put themselves in first place after nine games due to their competitive mentality within a team focused culture. Those strengths are what we will focus on as we get ready to battle two good opponents this week."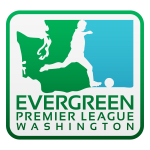 "The last three games have been tough.  We have lost two and tied one to teams we previously beat," Goddard says. "We pounded Lane United earlier in the year 5-1 but then lost a very even match against them last week where both teams had opportunities.  We could have easily won that match.  The same is true for our loss against Wenatchee last week and our tie yesterday with Seattle.  We can't expect to achieve the same earlier results as these teams continue to improve and compete.  I was proud of Seattle yesterday.  They played very good and deserved to get points on the road.  We ran into them at Muchas Gracias after the match and I told them I was proud of their effort.  We need to re-focus our effort level in these matches to achieve the success we enjoyed the first half of the season.  If we do that, we will be fine."
| | | | | | | | | |
| --- | --- | --- | --- | --- | --- | --- | --- | --- |
| EVERGREEN PREMIER LEAGUE – 2015 | Pts | GP | W | L | T | GF | GA | GD |
| VANCOUVER VICTORY FC | 22 | 9 | 7 | 1 | 1 | 27 | 8 | +19 |
| SOUTH SOUND FC | 20 | 9 | 6 | 1 | 2 | 29 | 13 | +16 |
| SPOKANE SHADOW | 17 | 8 | 5 | 1 | 2 | 22 | 9 | +13 |
| WENATCHEE FC | 16 | 10 | 5 | 4 | 1 | 23 | 28 | -5 |
| YAKIMA UNITED FC | 11 | 10 | 3 | 5 | 2 | 23 | 25 | -2 |
| SEATTLE STARS FC | 11 | 9 | 3 | 4 | 2 | 16 | 21 | -5 |
| OLYMPIC FORCE | 9 | 10 | 3 | 7 | 0 | 22 | 31 | -9 |
| BELLINGHAM UNITED FC | 0 | 9 | 0 | 9 | 0 | 8 | 35 | -27 |