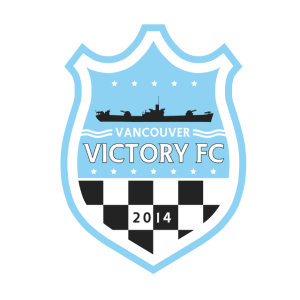 VANCOUVER, WA—Daniel Gray stepped behind a free kick opportunity in the second half at McKenzie Stadium and delivered the strike that kept South Sound FC in first place in the Evergreen Premier League.
The Shock (8-1-3) and Victory entered the match caught up in a race with the Spokane Shadow and Wenatchee FC for the top of the table and thus the league championship. Vancouver's second half of the season results have seen them tumble from unbeaten (7-0-0) to now not winning a match in five (7-4-1). Meanwhile the Shock eliminated Wenatchee FC from title contention with the win. On 27 points, South Sound will finish ahead of Wenatchee, who can only get to 26 points even if they win out.
"We prepared like we would win this game, and we thought we were going to win it," says V2FC owner Barrett Goddard. "We gave a performance that could have won it, but sometimes things just don't go your way." The Victory will work to improve on last year's record. "We have two home matches left and we want to win both of them to ensure a better record than 2014," says Goddard. The Victory won 8 matches in their debut.
Daniel Gray's free kick winner for South Sound came in the 56th minute. He bypassed the Vancouver wall and curved the ball into the goal from 25 yards out. It appeared the V2FC defense was drawn away by a crowd of Shock attackers grouped for a possible header on the kick. Instead, Gray shot on goal, catching the entire Vancouver line and goalkeeper leaning the wrong direction.
18-year-old Evan Munn got his first start in goal for South Sound, and his first shutout. He was credited with 12 saves on 20 Vancouver shots. The Victory nearly took the lead in the 50th minute but the shot clinked off of the South Sound crossbar.
Vancouver had seven corner kicks to four for the Shock. The 235 fans on hand witnessed three yellow cards being issued to the visitors. The home side had none.