RIDGEFIELD, WA—Vancouver Victory FC today announce that the club's 2017 Evergreen Premier League home matches will be played at Ridgefield Stadium on the campus of Ridgefield High School. The Victory hosted a preseason match against Seattle Ghana Black Stars at the venue earlier this spring.
"We are truly excited to bring the Victory to Ridgefield (ridgefieldwa.us) for our home matches," says club General Manager Barrett Goddard. "We had a great time when we played there recently, and the school has been very gracious in talking with us about scheduling. Further, the stadium is a very nice size for us and will provide a cozy atmosphere for our fans." Ridgefield is one of the fastest-growing cities in the state of Washington.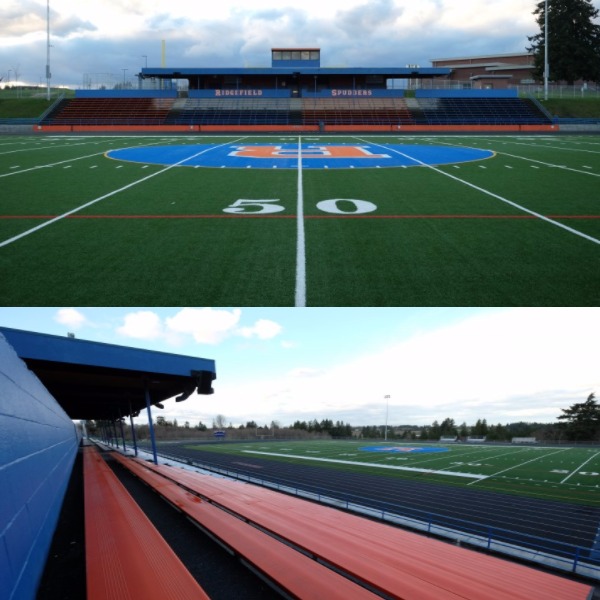 The move to Ridgefield is just a part of a larger effort by the Victory to expand their influence and grow a community around the club in greater Clark County. "We will be announcing some new partnerships as well as a new structure for the club itself in the coming weeks," Goddard reveals.The Victory will play their first EPLWA home match at Ridgefield Stadium on Saturday May 20 at 5 PM when Vancouver hosts two-time league champions Spokane Shadow.
Ridgefield Stadium was built in 1970 when the high school moved from downtown Ridgefield to its current location.
The home stands seat approximately 1,300 and are partially covered. There is a large walk way at the top of the stands where access to the restrooms and concessions allow for viewing of the game.