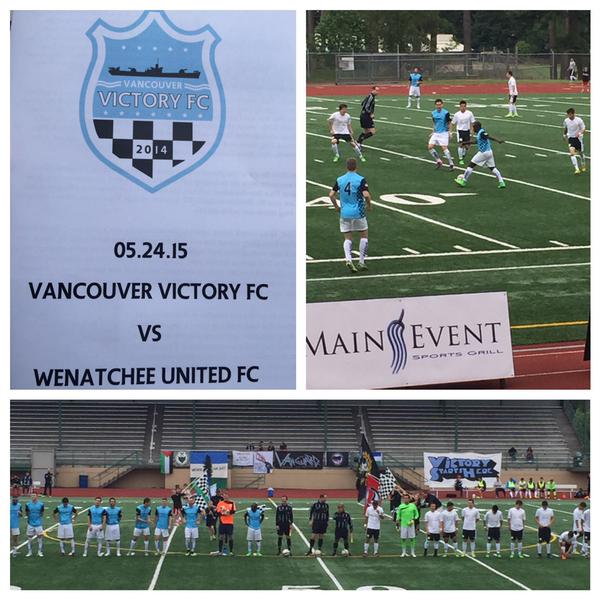 V2FC improved to 5-0-0 with 15 points as they handled Wenatchee FC 4-1 at McKenzie Stadium on Sunday afternoon May 24. The Capitals fell to 2-4-0 on the season and are currently in 5th place.
Match Gallery: by Bradley York
Video Highlights: Watch them here
The Victory split their goals between the halves, with the most-crucial strike coming just before halftime. V2FC took the lead in the 34th minute when Timur Zhividze notched his fifth goal of the season (second-best in the EPLWA.) The back-breaker came from Borce Atanasov in the 45th to make it 2-0.
In the second half it was Atanasov again, this time assisted by Tracey Hasson. It was 3-0 to V2FC and Wenatchee FC, who played the night before at South Sound, looked done for. In the 74th minute though Wenatchee got one back from Dylan Avey to make it 3-1.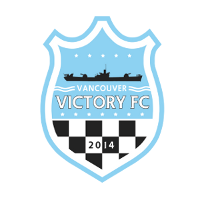 Vancouver clinched things for good with a final goal from Alex Segovia in the 90th minute. Alex Nimo got the assist.
"We are excited to be 5-0-0 and although we were disappointed to allow a goal, we had some nice stretches of play today," says head coach Aaron Lewis.
"In our current situation we have to stay hungry to improve on our areas of weakness during the week, and performing for longer stretches during our matches on the weekend. Our place in the standings should only reinforce our mentality to strive for continuous improvement, and not allow us to be lulled into feeling overly comfortable."
The Victory remain in a tight early-season race with South Sound FC. The lone difference is that V2FC won 3-1 in Yakima while the Shock drew 2-2. Those two points have Vancouver up 15-13 after five matches played for each.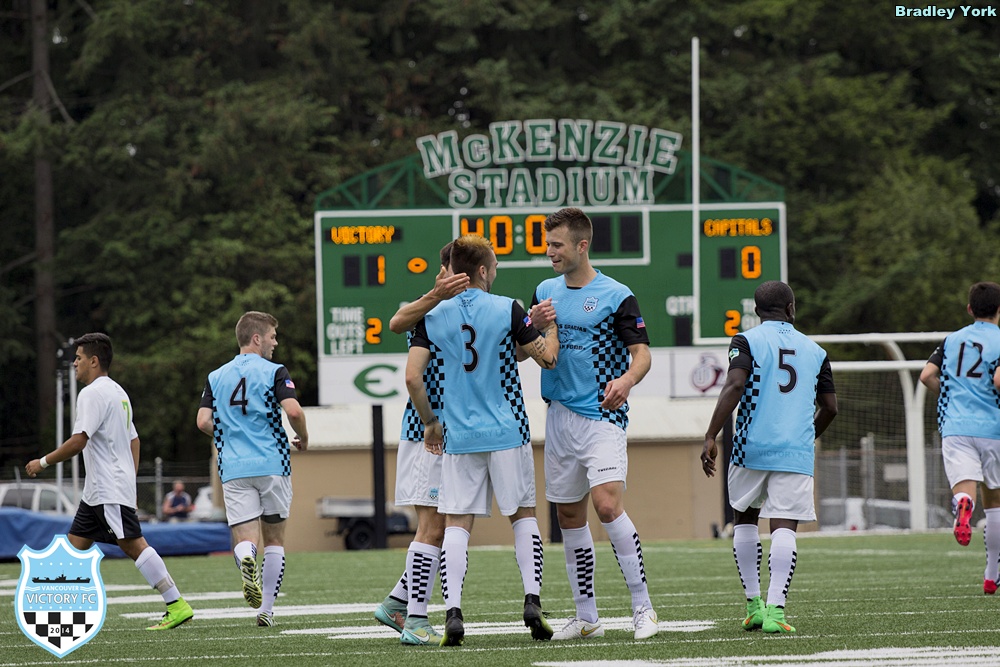 The amount of talent on the V2FC roster has led to the unbeaten start, but also to competition in training. "One variable that has helped us as coaches thus far keep the guys striving for growth every session, has been our deep training pool of quality players," says Lewis. "Although it makes it difficult for us at times during the roster selection, it has kept the energy and competitiveness high during trainings. We'll keep looking to reward the effort of players, through opportunities, as we head into the next phase of our season."
The Victory now hit the road for four straight away matches, three of those in league. Next up is a trip to Bellingham on May 31 to play Bellingham United FC.
| | | | | | | | | |
| --- | --- | --- | --- | --- | --- | --- | --- | --- |
| EVERGREEN PREMIER LEAGUE – 2015 | Pts | GP | W | L | T | GF | GA | GD |
| VANCOUVER VICTORY FC | 15 | 5 | 5 | 0 | 0 | 17 | 5 | +12 |
| SOUTH SOUND FC | 13 | 5 | 4 | 0 | 1 | 20 | 7 | +13 |
| YAKIMA UNITED FC | 7 | 5 | 2 | 2 | 1 | 11 | 6 | +5 |
| SEATTLE STARS FC | 7 | 5 | 2 | 2 | 1 | 10 | 9 | +1 |
| WENATCHEE FC | 6 | 5 | 2 | 4 | 0 | 11 | 23 | -12 |
| SPOKANE SHADOW | 4 | 3 | 1 | 1 | 1 | 9 | 5 | +4 |
| OLYMPIC FORCE | 3 | 4 | 1 | 3 | 0 | 5 | 11 | -6 |
| BELLINGHAM UNITED FC | 0 | 5 | 0 | 5 | 0 | 4 | 21 | -17 |