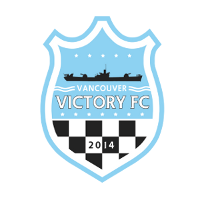 LAKEWOOD, WA— South Sound FC (0-1-0) and Vancouver Victory (1-0-0) have finished 2-3 in the table both years of EPLWA play. On the pitch though the Shock had run off four straight wins over the Victory. On Sunday at Harry Lang Stadium two guys who will soon be leaving for the USL came through as V2FC finally beat South Sound, 2-1.
JJ Schmeck gave the Shock a 1-0 lead in the 20th minute. The streak seemed ready to continue. But then Quamie Dinnall scored just before halftime to boost Vancouver. Then in the 76th minute a free kick from Timur Zhividze looped over the South Sound wall and found the back of the net for the V2FC winner.
"Today was a good Victory day," says team owner Barrett Goddard. "We traveled with about 30 supporters and they were rewarded with a nice win by the guys. I have a lot of respect for Coach Adam Becker (South Sound) and his guys.  This is our first win against them in five games. So we accomplished something today. It's a good start for us."
Zhividze and Dinnall are slated to travel to North Carolina to join the Charlotte Eagles of the USL as they seek to further their careers in soccer.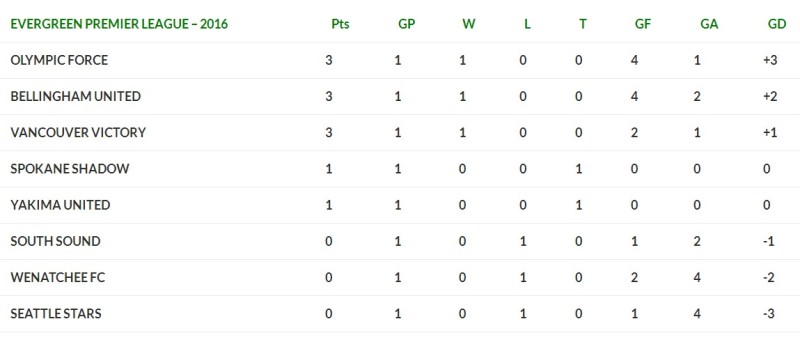 Victory head coach Aaron Lewis will be tasked with finding new talent as current stars move on. For now, he's just happy to win his opener.
"We have a lot of respect for South Sound and what they have accomplished in recent years," says Lewis. "Earning three points on the road, against a quality opponent, is a fantastic way to get some positive momentum heading into a challenging EPLWA schedule."
Vancouver remains on the road next week as they travel to Spokane on May 7. South Sound will head up I-5 to Kent to play Seattle Stars on May 8.